Sit / Stand Desks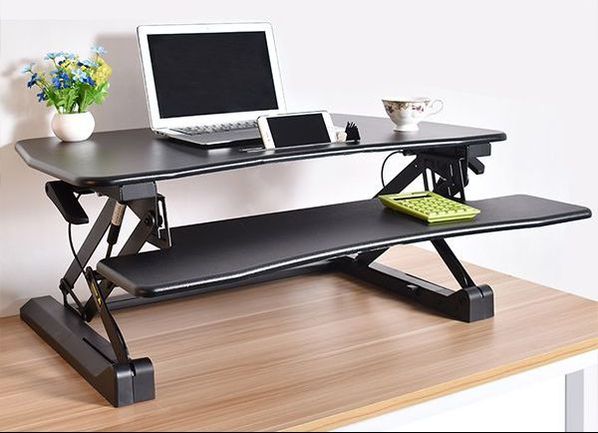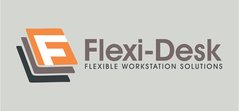 The NEW Flexi-Desk range of Sit/Stand Desk Solutions provides some fantastic innovations in flexible work-space environments. Staff have long realised the health implications of repetitive tasks performed in a static and often cramped position that can lead to a wide variety of issues. The ability to easily and conveniently change your position, viewing angles and optimise your working space is becoming crucial in delivering a happy, health work place.
---
Why Stand Up Desks Are Becoming So Popular and Where to Buy a Height Adjustable Sit/Stand Up Desk
In recent years, height adjustable desks have become increasingly popular. More and more employers and workers are seeking to buy a stand up desk as an innovative way to make their work day a little healthier. When people sit at their desks for hours on end, the result is a range of health problems, even more than previously understood. The risks of sitting all day long include back and neck pain, obesity, diabetes, and more. By looking for a sit to stand desk for sale, individuals can reduce the amount of time they spend sitting and enjoy improved comfort and fitness even at work.
Benefits of stand up desks
If you are hunching over your desk for eight hours a day or more, you are at risk for a variety of health issues. Switching to a height adjustable desk gives you the option of moving between standing and sitting throughout the day for maximum health benefits. Alternating between the two is ideal. Sitting for prolonged periods places a lot of pressure on the disks in your lower back; it's also bad for your circulation and cardiovascular system. When you stand for part or all of the day, you'll burn more calories, improve your circulation, and boost your productivity.
Choosing a standing desk
There's a little more to buying a standing desk than simply picking one out and waiting for it to be delivered. To make sure that you get the right one for you, there are a few factors to consider. First of all, measure your desk area to be sure that you are choosing a desk that will fit in the space you have. Remember that you'll need extra space to move your chair out of the way when you want to stand up. Also, look for a desk that adjusts as high as your standing elbow height and as low as your sitting elbow height. A height adjustable keyboard tray is a plus.
Making the transition
When you first start using a standing desk, be aware that it won't always be comfortable at first. Most people find it difficult to transition to standing for hours at a time when they are accustomed to sitting. Start with standing for periods of 10 to 15 minutes and gradually work your way up. You'll likely be surprised how quickly you get used to standing. Most people who give themselves time to acclimate to their standing desks find that they can easily stand for several hours at a stretch without becoming tired.
Where to find a height adjustable desk for sale
If you're looking to buy a standing desk, Screen Mounts Australia can help. We are the leading supplier of screen mounts, mobile TV carts, and mounting systems in Australia. Whether you're looking for a height adjustable desk, a TV or monitor wall mount, a mobile TV cart, or another of our quality products, you'll find what you're looking for at Screen Mounts Australia. We stock only the highest-quality products and make it our goal to provide top-notch customer service as well. Contact us today for more information.
---