Adjustable Standing Desk Australia


Benefits of a Modern Height Adjustable Standing Desk for the Workforce in Australia
When designing an office, you don't just want furnishings and essentials that look good, but also pieces that will encourage healthy and productive day-to-day work. Style and functionality in one are what we offer for your office at Screen Mounts Australia.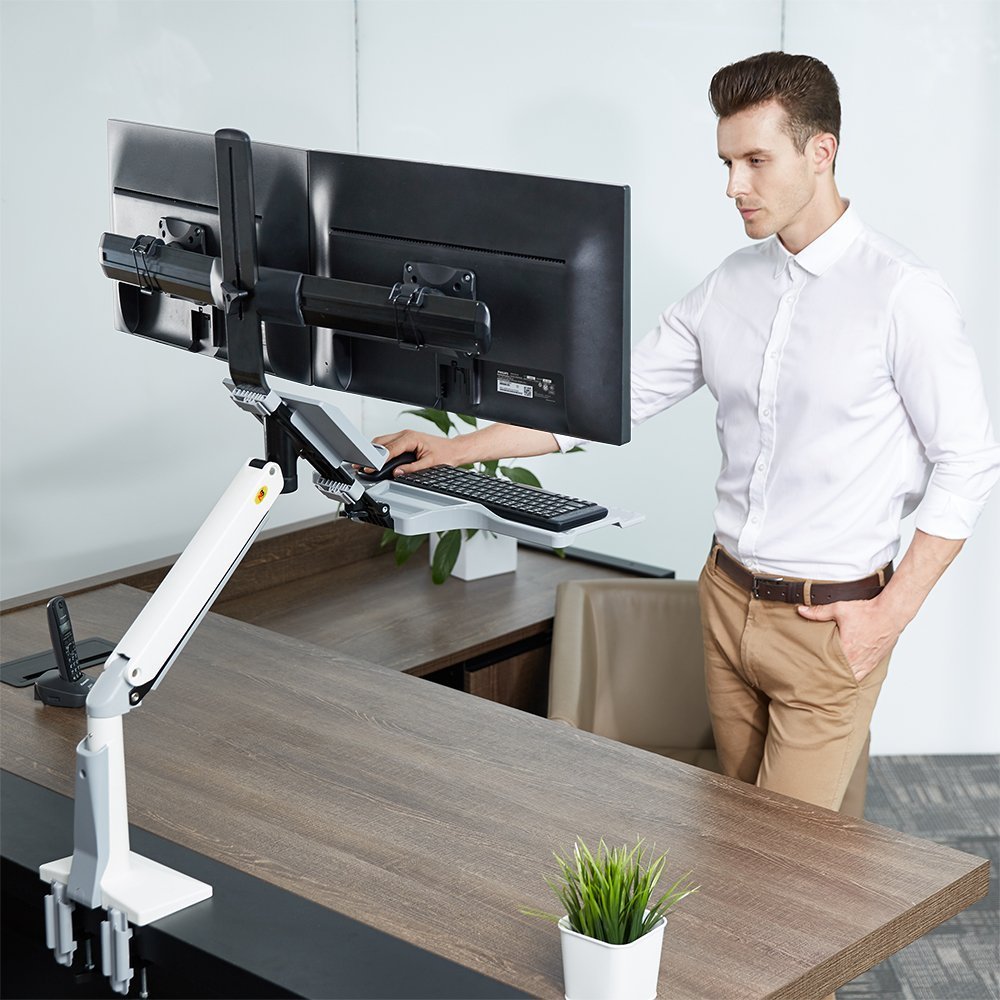 We offer the tools to fully customise and personalise your workspace, with each piece we offer not only adding to the appearance of your office but making working easier on you and your body allowing for longer periods. In addition to standing desks that encourage healthy posture and an active approach to work, our selection includes an assortment of wall, monitor, ceiling, and projector mounts will add a key element to your workspace by pairing to technology and style to tie together your office, classroom, meeting room, or home office.
Find Your Dream Adjustable Standing Desk in Australia
At Screen Mounts Australia, we know not everyone has the same workstation; you have customised and designed your workspace so that it works exclusively for you. You need to feel comfortable and be able to focus on what you're doing for long periods, particularly when you need to stay on task in a busy office environment or while working from home. Our adjustable height desk for Australia, found in our store or on our website will help you to encourage an environment of productivity with the ability to customise the height of the desk to suit you with easy adjustments. You can now customise your desk to suit the demands of the day.
We know the injuries and health implications that can occur when performing the same task over and over again in a cramped and static environment. At Screen Mounts Australia, we provide you with the option to upgrade your desk for improved ergonomics and productivity.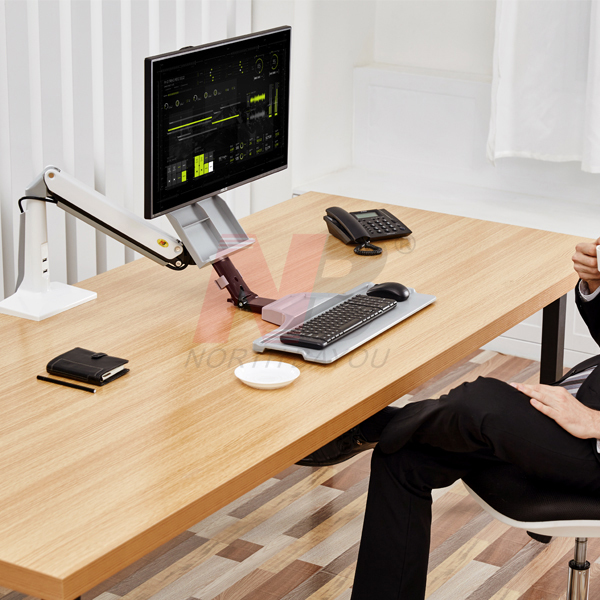 Our Products
Purchase your ideal adjustable standing desk in Australia to upgrade your home office or workplace. Need a starting recommendation? The FC35-W sit or stand desk mount will give you the chance to tackle your most important work head-on whether you are standing or sitting down, allowing you to move your work with you on your desk. With its monitor mount and keyboard and mouse placement stand, you are free to work however you like and respond to the moment's demands without losing focus.
Long-Lasting Warranty, Quality Material
As a trusted provider of corporate and home office solutions, including height adjustable desk lines for Australia, we believe in offering not just exceptional customer service but also products that work for you from the moment you install them. High-quality development and materials are central to the products we sell. With a modern design and a twelve-month warranty, an investment in your work area in the form of a comfortable standing desk will be with you for a long time and will boost with productivity on a daily basis while ideally suiting your office style.
If you are ready to upgrade the layout of your work area, whether at the office or at home, we stock the essential desks, versatile accessories, and technology pairings you need. Our experienced staff will be happy to advise you as you shop. Contact us on our site to take the first step toward workspace layout optimisation.