Standing Desks Sydney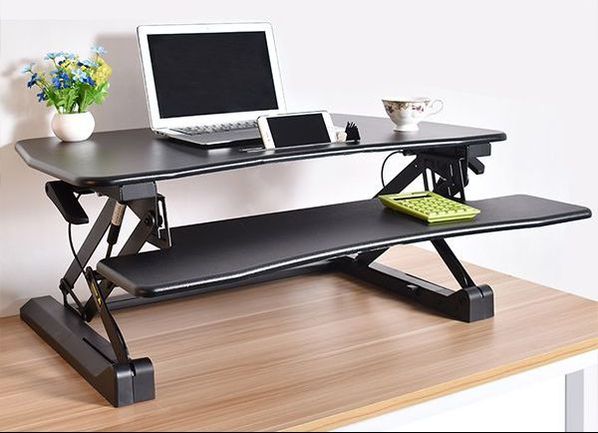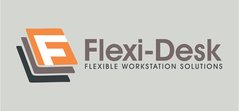 Sit or Stand While You Work With an Adjustable Height Standing Desk Now Available in Sydney
By now, you've probably heard many of the health benefits of an adjustable height or standing desk. Sydney local news may have run a report, or perhaps you read an article reporting the decreased risk of obesity and diabetes. Even if you haven't heard it, the science is clear: stand up desks give you the opportunity to burn more calories and reduce cardiovascular strain just by making one simple tweak at your workplace.
A variety of options tailor-made for you
If you're aware of the benefits and importance of this kind of desk, you'll next be figuring out the best one for you. There are several different sit/stand options that Screen Mounts Australia carries and can help get you started with your solution. You can click here to see all of our options, but here are a couple of categories to consider:
Notebook or laptop height adjustable desk – Sydney businesses have found this to be an elegant solution for employees who are in and out of the office already. By gearing the adjustable portion of the desk to be tailor-made for a notebook computer, it makes it easy for you to move the laptop to whatever position works best for you.
Screen mount sit/stand desk – Studies indicate that Sydney employees benefit from the combination of a sit/stand desk and a screen mount. In addition to the positive aspects of the standing or adjustable height desk, the screen mounting can reduce strain incremental strain on the neck, lowering the risk of spinal problems over the course of time.
Flexi-desk stand up desk – Another course taken by Sydney offices is to use the flexi-desk line of adjustable desks. This is a premium option for stand up desks because it permits you to store more than just a keyboard, mouse and screen on the sit/stand portion of the desk. The extra real estate can add an entirely new level of comfort for anyone using this configuration.
Improve quality of life and work in Sydney with a Standing Desk
Beyond the health benefits, there are significant reasons to consider a standing desk for your office. All too often, a traditional desk gives way to a mess of clutter. Between the monitor, cables, keyboard, mouse, and any other accessories for your computer, a significant portion of your desk space is used on one device. We have found that mounts are often a simple and elegant solution to this, in conjunction with a sit/stand desk to allow for variable height.
With ergonomic considerations for your workspace, it is often the little things that produce big results. Screen Mounts Australia has years of experience in the industry, and by being the direct importers of our products, we can ensure that you receive top quality advice for your workspace. By offering a variety of selections to revamp your office space, we are confident that you'll find what you're looking for here. We are happy to answer any questions that you have, so contact us today to get started.
---
This category is empty! Please try another category or use our search function to find what you are looking for. If you require further assistance please contact us.