Sit/Stand Desks Australia


Screen Mounts Australia Offer a Wide Selection of Sit Down and Stand Up Desks
When you are hard at work, you have your own style and preferences when it comes to being as efficient as possible. Sitting in one place all day can not only be boring, at times it can also cause efficiency losses. A standup desk in Australia can be a great option for anyone who is looking to be able to move around a little bit more, while ensuring that their work still gets done.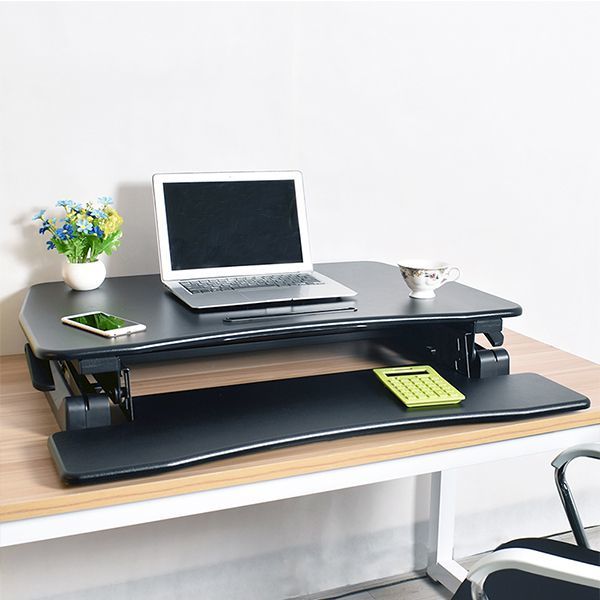 The Most Popular Sit/Stand Desk Options in Australia
We offer a variety of models of the sit/stand desk in Australia. One of our most popular options is the FLEXI-DESK LD07T. This model fits perfectly regardless of whether your computer is flush against a wall or angled in a corner. It provides a larger area for your keyboard and accessories, while still allowing for an easy one-touch change when you want to adjust the height.
Another popular standing desk in Australia is the FB17 Desktop Notebook Mount White. We realise that not everyone uses a standard desktop for their computer needs. This standing desk option fits a screen sizes of 11 to 17 inches and allows the user to move the workstation left and right, as well as up and down.
Benefits of a Sit or Stand Desk in Australia
There are considerable benefits associated with standing desks that include improvements in both work efficiency and the overall health of users.
A standing desk can give you additional, usable surface space. When you use a standard desk, space will normally be taken up by your monitor, keyboard and mouse. Depending on the stand up desk you choose, all three components can be lifted up above your desk with a simple touch. This extra space could be used for paperwork that needs to be finished or a project which needs to be spread out for a better look.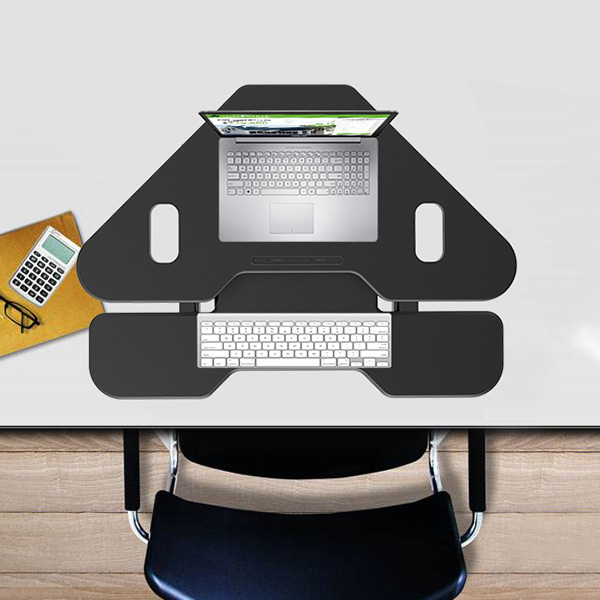 There are a number of health benefits that come with the purchase of a stand up desk in Australia. Sitting at a desk for long periods of time promotes a number of unhealthy habits. When you are sitting at a computer desk throughout the day, your posture is one thing that tends to suffer. A standing desk can easily improve your posture as it allows you to stand up straight and stretch the muscles that may be feeling the effects of poor posture.
A Trusted Standing Desk Distributor in Australia
Family owned and operating for over two years, Screen Mounts Australia only delivers the highest quality sit and stand desk options in Australia. We provide fast shipping with same day delivery options for orders placed before 1pm. We offer only the most reliable options in sit/stand desks; they have all been certified and comprehensively tested to provide you with long term, high quality office furniture.
Call us on 1300 190 419 or visit our website for more sit/stand desk options in Australia.