Quality TV Stands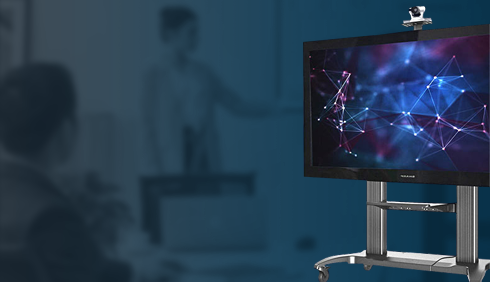 At Screen Mounts Australia we are passionate about stocking and delivering only quality TV stands that have been personally vetted by our purchasing team. With a variety of stands on offer, you're in the best hands for the best TV stands collection. Within our free standing tv stand range are our static screen stands which are an ideal solution when you want to maximize the space in an area and get the wall mounted TV feel without the permanent impact, commitment and costs associated with wall mounting a TV; this includes the cost outlay of the mounting bracket itself and costs associated with having to call out a professional to mount the tv to the wall. With our quality static screen stands you also enjoy the benefits of the option to adjust the angle or direction of the TV or move the TV around a room or house with ease. The feedback we've received from customers who have purchased these say that they are a fantastic option for people who are renting. As a further offering to our free standing tv stands, our extensive range of TV carts and mobile stands offer a great solution to individuals or businesses or even schools and other educational institutions that either require the need to maximize space at different points in time or the maneuverability of their TV and TV accessories. With full mobility to wheel the TV stand cart or mobile TV stand as required between rooms allows for flexibility in sharing your valuable technology at different times without the need to purchase multiple TVs and accessories. Perhaps you're after a more permanent solution, we also cater for this too. The North Bayou Range of single and dual screen monitor mounts boast exceptional quality gas pressure filled struts for ease of adjustment once installed. Maybe you're after a solution for your computer monitor? Well look no further! We stock a diverse range of mount options from wall and desk mounts with weight capabilities from as little as two kilogram through to the colossal twenty-three kilogram weight limits. All TV stands are available Australia wide across Perth, Melbourne, Brisbane, and Sydney.

Choosing a Television

At Screen Mounts Australia we are often asked by our customers what our experience is with TVs despite being TV stand specialists. Luckily during our operation we have managed to pick up some knowledge when it comes to selecting a TV. Initially you should consider your budget and what is the maximum you would like to spend. Once you have established how much you wish to spend your next consideration should be the size of the TV that will best suit the area and your lifestyle. The size of your room can often dictate the size you end up choosing. Now that you've agreed on your budget and size of TV it's now time to choose if you go for an LED or OLED. To keep it brief, an OLED will typically boast a better picture naturally is pricier. If you're finding the OLED is exceeding your budget then you can opt for a cheaper LED unit and this way you could have surplus funds for the tv stand you decide to choose with your next TV.

Tips on Selecting a TV Repair Company

Due to our superior service in the TV Stand area, we are often asked by our customers on who we recommend as a TV Repair company and we can normally help by recommending who we would personally use. However, should you feel the need to do your own due diligence on a TV repair company we think you should consider things like appointing specialists for your TV make. This way you will have comfort knowing the specialist that you hire has seen the make of your TV numerous times before and shouldn't be surprised with anything as they proceed to repair your TV. Another consideration to make when choosing a TV repair company is to ensure they can come out to your area. More often than not, the repair might be able to be completed on-site at your premises if it's an easy fix. If it's more complicated the repairperson will need to take it away with them. Finally, you should also consider all the costs quoted by the repairperson. Make sure to ask them for all of their costs you can expect in total. For example the repair company might quote on labour only, and then charge more for the parts they use at the end of the job.
---
Leave a comment