Six Benefits of Having a Mobile TV Stand In Your Home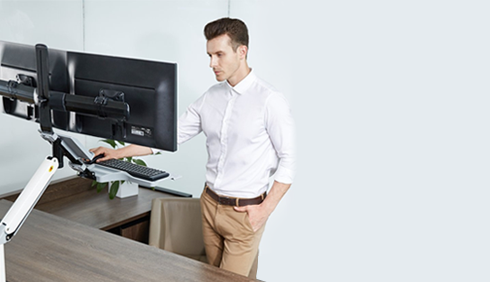 Since the pandemic, many families are spending more time at home. Children are learning online and parents are working remotely.
And, tech gadgets like mobile TV stands are a great way to make your life easier while adjusting to the new normal.
So, if you've been considering it but, haven't got one yet, here are six benefits of having a mobile TV stand in your home.
Accessibility
A mobile TV stand is versatile and allows you to move your TV from one room to another. One of the ways families bond is by spending time together watching TV.

So, whether you're in the kitchen preparing the family dinner or you're all enjoying some coffee on your patio, your TV can come along for the ride.
Homeschooling Made Easier
With online learning becoming popular, parents are at wit's end about making the homeschooling process easier. You can make things more interesting for your little one by using your smart TV for the learning process.

Not only is a mobile TV stand great for placing your screen at the right angle for better viewing, your children, especially the younger ones, will pay more attention to what's on the screen. You can make learning exciting for your child by changing the learning venue from time to time.
Stylish
A mobile TV stand in your Melbourne home brings a fresh new look, style, and sophistication into your space. What better way to impress your guests than having your TV rolled into your living area? With the mobile TV stand, you can also avoid clutter and have a more functional space.
Ideal for Presentations and Board Meetings
While working remotely, there may be times where you need to have a virtual meeting or presentation. The mobile TV stand makes it easy to move your TV or big monitor into your home office for meetings and presentations.
Portability
Whether you need it for meetings, learning, or entertainment, the mobile TV stand provides a better view. Plus, you can move your TV as you please. The option of using your TV wherever you are in your home is one of many benefits the stand provides.
Easy To Use
Besides the other benefits, the mobile TV stand is also easy to use without any physical effort, clutter or hassle. Enjoy your TV from the comfort of any room in your home. You can find many mobile TV stands for different sizes and weights from a selection of our mobile TV stands in Sydney.
What to Consider When Choosing a Mobile TV Stand for Your Melbourne Home
The mobile TV stand may be the best new addition to your home. But, you need to consider the stand size, strength, and size, and weight of your TV.
Finally, the next time you plan a family movie night, need to give a presentation or even tutor your kids, our mobile TV stand in Sydney will cater to your needs.
Are you in the market for a mobile stand? Check us out at Screen Mounts. Whether you need one that's motorised, heavy-duty or has tonnes of flexibility, we've got you covered.
---
Leave a comment